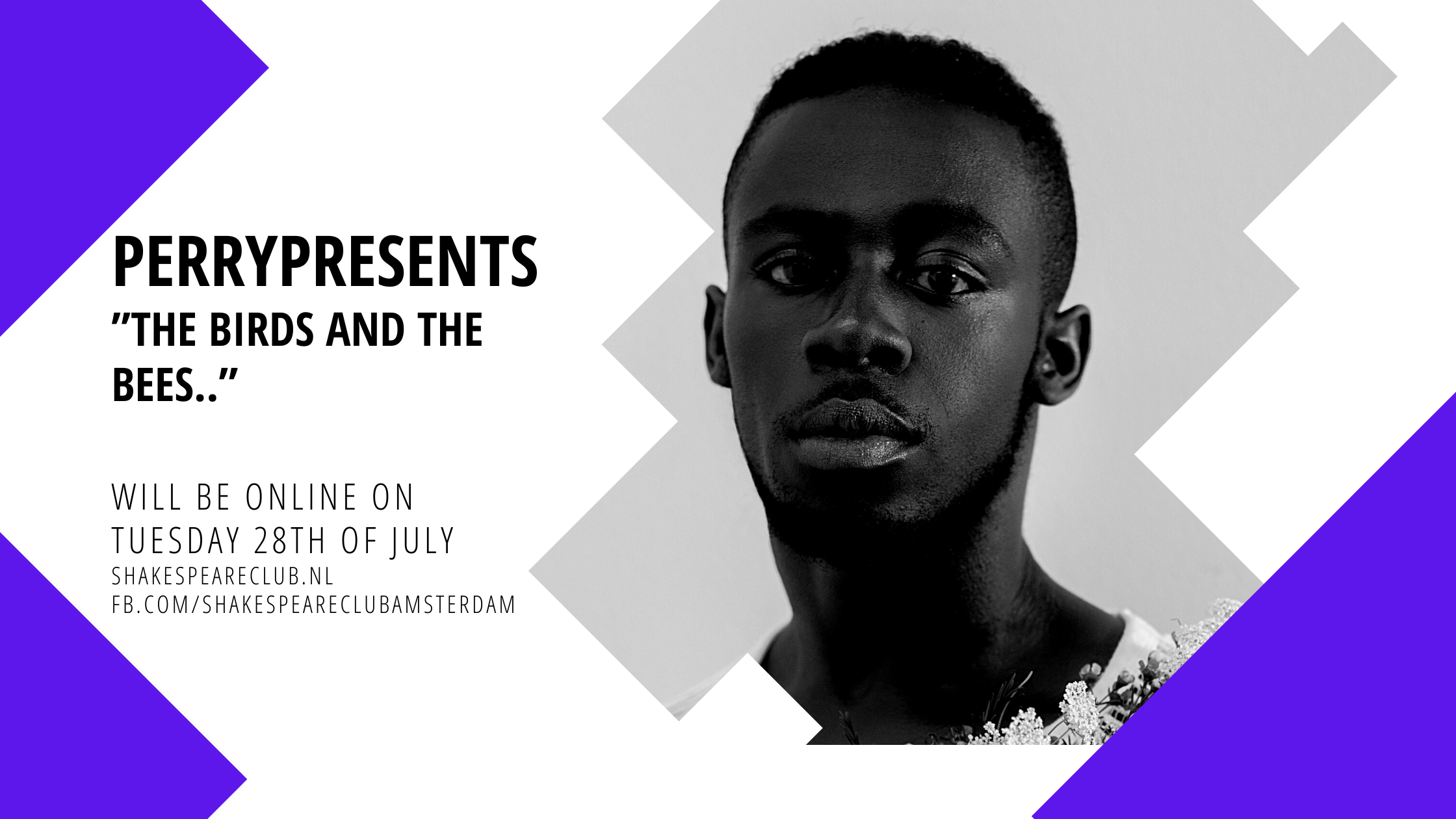 PERRYPRESENTS: The Birds and the Bees
Spoken language of this program: English
Find a cozy and safe space during Shakespeare Club where LGBTQI+ persons can talk freely with one another about sex. Sex is a very important factor in the scene and it lacks a factual education. Many queers are finding out about their sexuality by 'just doing it'. This event is the first in a series of sex talks hosted by Perry Gits about the following topics: taking care of ourself during sex (self pleasure, etc.); when it comes to using Prep; HIV; dark rooms; how to enjoy sex more with another; eliminating taboos like toys and BDSM.
A sex educator from GGD Amsterdam will attend the event, as does an erotic poet and another sex symbol/expert. The focus will however be on a small, exclusively invited audience, to share their stories. We're aiming for a small, informal and sexy setting, with dimmed lights and accompanied by a DJ to end this session with the hottest tracks.
Host Perry is not shy when it comes to talking about sex, attending sex themed events and expressing his sexual energy, for example with his experience in ballroom with categories as body and Sex Siren.
His narrative in this session will be from a black queer perspective.
Although this event will be privately hosted, a recording of this session will follow after this program takes place! Keep an eye on our website and socials, follow Perry Gits (@perry.gits on Facebook, @PERRY.PRESENTS on Instagram) to be the first to get the information about this one.
Registering for this event does not guarantee a seat at the Birds and the Bees's table! There's limited seating. The organizer of this event will make a well considered and small selection of the attendees – who will be informed before the event starts! No confirmation mail from PERRYPRESENTS? No entrance.. This will keep the exclusivity and safety of this event on check.
Coming to the event without a full confirmation by the organizer that you're selected to participate won't work.