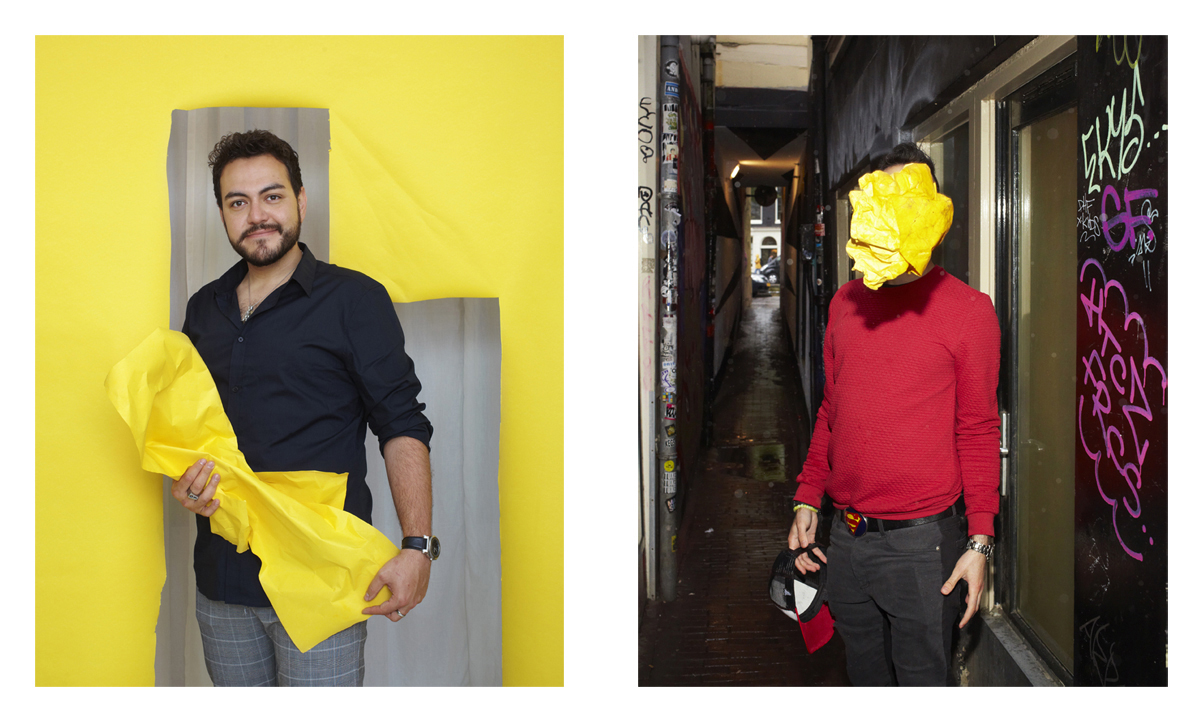 Best of COC's Shakespeare Club: IN/VISIBLE, an intervention
For Coming Out Day 2021, COC's Shakespeare Club is proud to present an intervention at the Amsterdam Museum in the form of a pop-up photo-exhibit entitled IN/VISIBLE.
Spread throughout the Amsterdam Museum's permanent exhibition Amsterdam DNA, 14 young LGBTIQ+ individuals are literally "coming out" in the museum. One half of those photographed are up-and-coming activist who fight for the visibility of themselves and their communities. The other half are not (yet) open about their sexuality and/or gender identity; in the photographs, they are visibly invisible.
The photo-exhibit IN/VISIBLE is created through a collaboration between Respect2Love and Wereldcafé.
Respect2Love, a project by COC Nederland, builds strong communities together with bicultural LGBTIQ+ persons (Queer POC) so that they can find the strength to be themselves. The people portrayed as visible in the photo-exhibit all participated in this year's Respect2Love leadership program.
Wereldcafé is a monthly activity organized by COC Amsterdam e.o., where bicultural LGBTIQ+ persons can meet in a closed setting to find a social network and discuss topics relevant to their personal empowerment. The people portrayed as invisible in the photo-exhibit are regular participants of Wereldcafé.
COC's Shakespeare Club has hosted collaborations between Respect2Love and Wereldcafé several times before, and we're very happy to do so again during this year's Best Of-edition.
The photographs and concept for IN/VISIBLE are created by Daniel Cohen. Based in Amsterdam, Cohen works for leading Dutch newspapers, magazines and cultural companies and took portraits of people such as Ai Weiwei, Cliff Richard, Anish Kapoor, Erwin Olaf, Junkie XL and Kendrick Lamar. Self-taught and independent, Cohen enjoys meeting people and creating genuine portraits by cooperating with them closely. His work is in colour because he sees life in colour.