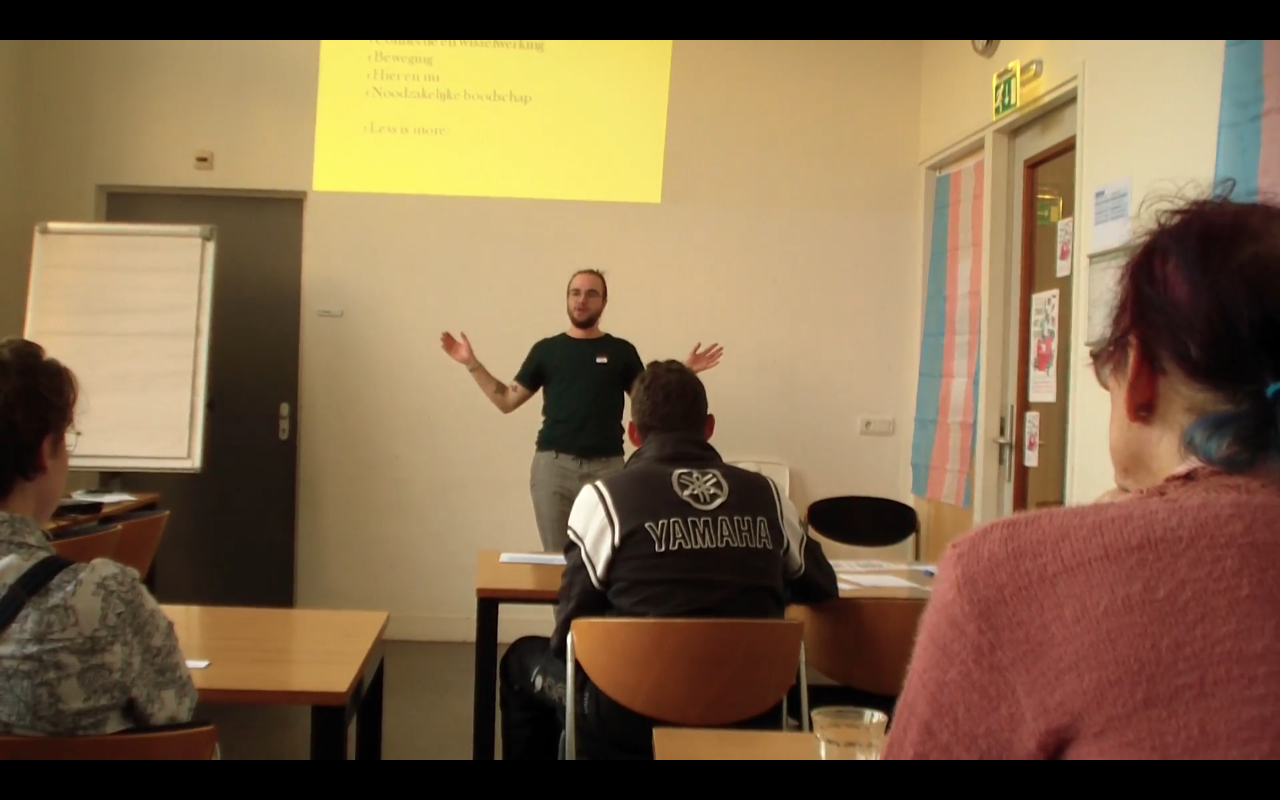 (is full!) Creative workshop 'Learn a skill': Spoken Word Poetry by Jeff van Reen
Program = full!
Spoken language of this program: Dutch
During Shakespeare Club Trans Art School, an initiative of Trans Amsterdam, will provide three creative online workshops by young transgender people: spoken word poetry, film production and rapping.
On Tuesday July 28 theater maker Jeff van Reen (he/she) hosts the workshop 'Spoken Word Poetry'. She will teach you what poetry and spoken word is and what it can do for you. You will face yourself as a person and artist, and you will learn to express yourself through writing poetry and reciting it in your own unique way. More about Jeff can be found on her YouTube channel.
A maximum number of 5 participants applies to this workshop. It is therefore mandatory to register in advance, which you can do through the link below.