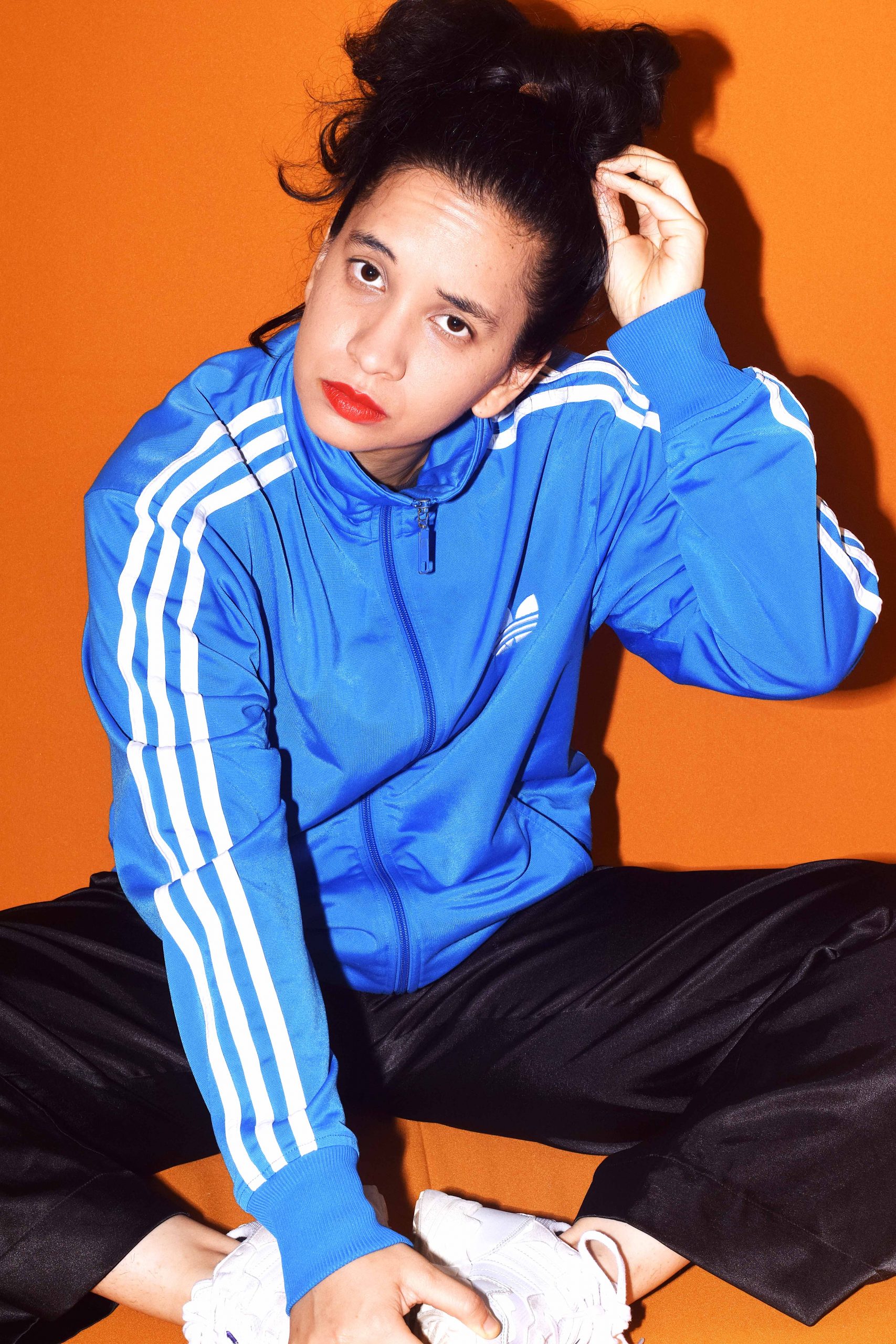 (Day 2 – ALLOSTATIC) OJAS: Decol'Kundalini Yoga Program by SovereignShakti
Spoken language: English
Every yoga session is unique in the imprinted experience and the fragrance it gifts the practitioner. Those joining all share in the unique presence of one another, a collective sharing of time and space, an intimacy of entanglement embedded in our memories. We honor the presence of those brave enough to enter the space of self work and with this we have invited Decolonial Fine Artist and Kundalini Yoga Practitioner, Imaan Latif and their Identity Driven Wellness vehicle SovereignShakti to design a Program to develop tools and mechanisms for our LGBTQI+ BIPOC community to be better equipped to deal with Triggers and to introduce us to a Kundalini Yoga practice that is focused on social connection and quantum technology. Expanding beyond the limitations of what currently exists as options in itself in the refinement of Conscious Lifestyle and Queer Solidarity.
The unlearning process itself can be isolating and hard, when navigating the decolonial process we often encounter obstacles and boundaries in the face of others and within our inherited patterns. Accepting that not everyone(yet) has the capacity to do this work. We join together and reach one another in this sacred space. Let's all be companions in that beautiful garden where nourishment is cooked within the synapses of our brains, honey is stimulated within our biological systems and together we rise in consciousness.
During Shakespeare Club there will be 5 sessions (from Tuesday to Saturday at 8 AM). To participate you need to register per session! Each session is set up to achieve something within the individual and within the alignment of the collective consciousness. A combination of art activism and science guides participants to unlearn through letting go and relearn about the delicate complex mechanisms of the human body. The program begins gently preparing participants to dive deep into illuminating unconscious elimination and ends on the fifth day with sexual transmutation – from dense energy of motivation and willpower to the energy of magnetism.
Day 2: ALLOSTATIC
Creatures Of Habit: Apana, Digestion And Elimination
08.00 Introduction + Warm Up
08.15 Pair Exercise
08.30 KRIYA
09.10 Relaxation and Meditation
09.25 Social Connection
While this 'Program' has been specially designed for those self identified as LGBTQI BIPOC we have decided to open up the sessions to all people, please always be aware of the energy you bring into the space and how you "occupy" group sessions. Register immediately: *click*!
Read more:
The name Ojas puts focus on the subtle essence of all vital fluids, responsible for health, harmony and spiritual growth. Ojas is the essence that gives tissues strength and endurance; it is the force that keeps the tissues healthy. Ojas is the most concentrated essence of nutritional substances in the body, roughly comparable to cerebrospinal fluid—the juice your brain runs on. Ojas is also the binding agent within communities. Sexual fluids, contain high concentrations of minerals and elements crucial to proper nerve balance and brain function. About 90% of your sexual energy is used to repair and rejuvenate the organs of the body. A gift of being queer is the freedom of obligated biological reproduction. We have historically focused too much in a certain direction of being queer – now through expanded consciousness we raise with the comfort to be true to the revolutionary evolution of humanity.
We take care of the LGBTQI BIPOC community in the nuance of space holding and careful articulation of healing sound vibrations, language sensitivity and cultural response ability. The sessions each include pair processes, group grounding, kundalini yoga sets, breath work, meditations and social experiments which connect us, nurture us and awaken our pyscho social awareness. We work on the refinement of our internal worlds starting from the basic breath of life and within the five days we practice an advance Kriya of transmuting the sexual energy into spiritual development. Take this opportunity to awake your capacity, character and sensitivity as a self sensory human being who can be effectively intuitive, creative and compassionate.
'The decolonization process begins upon the rememberance of truth. "We live in a society of an imposed forgetfulness, a society that depends on public amnesia.' – Angela Davis
We need to liberate our minds we need to meet eye to eye and be able to sit with one anothers pain and develop our capacity to reach one another to have the difficult conversations while working on ourselves and supporting each other along the way. Relationships are spiritual practice.
To a yogi, this life is a journey of the soul. Our circumstances-family, birth, genetics and culture- are simply staging for our souls to encounter with destiny and the chance to fulfill its purpose, to experience its own infinity and to develop caliber and character. It is truly a circus of the soul. The 82 facets of our minds along with our many parts-ten bodies, chakras and subpersonalities-are the performers.
'None of us stands alone and the biggest gift is to mirror ourselves in the eyes and soul of another and manifest together.'
Hourly Schedule
Day 3: AKASHIC - Everybody Is A Healer / Nobody Is A Healer
Day 4: ACQUIRE - NERVOUS SYSTEM AND GLANDULAR SYSTEM
Day 5: ARMOR AMOUR - Sexual Transmutation