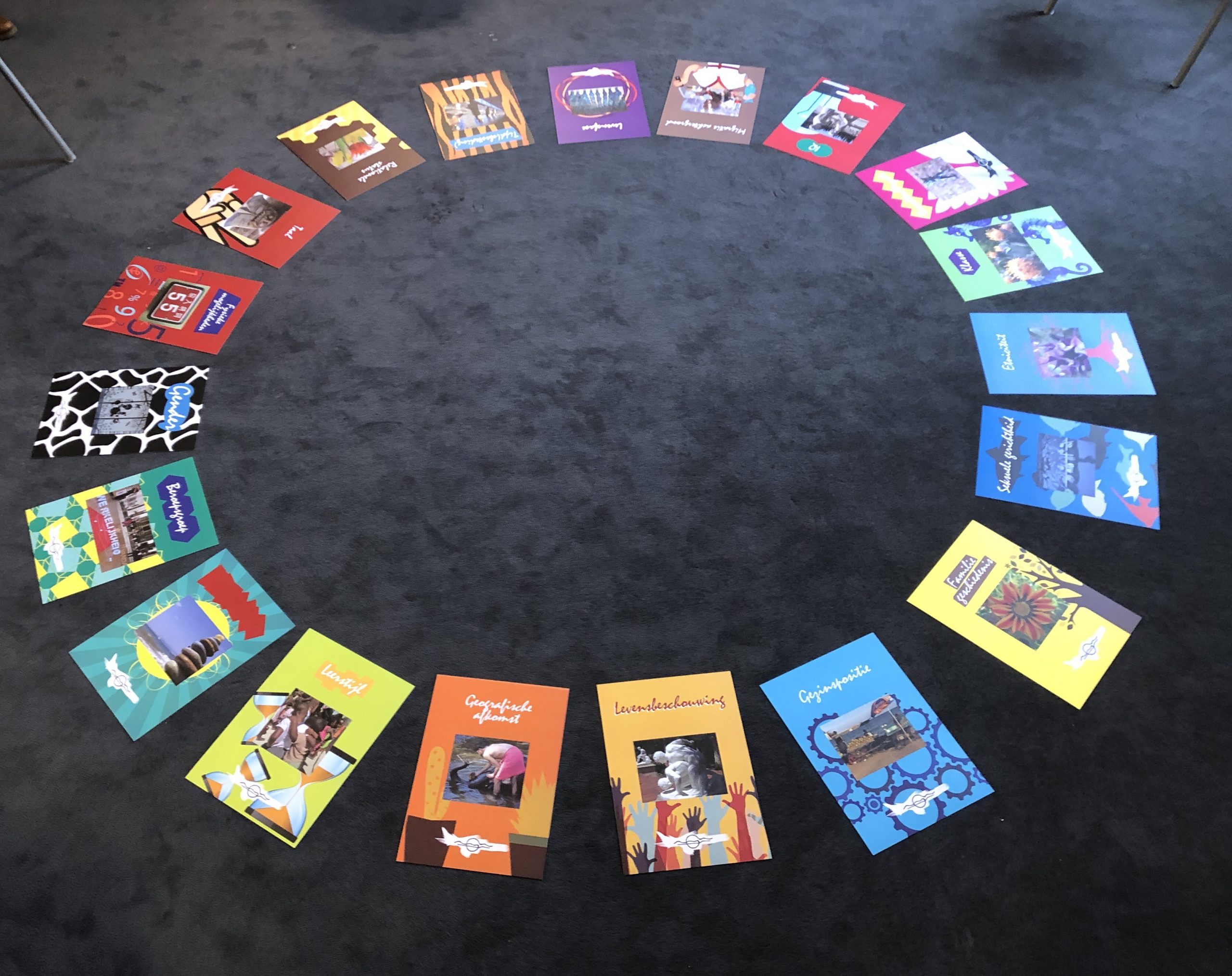 Mil Colores Zoom Workshop: Dare to be proud!
Spoken language of this program: Dutch
Take care of yourself and be proud of who you are! Mil Colores ("1000 colors") has been a platform for bicultural LBTI (lesbian, bi, trans and intersex) women with a migrant background for twenty years but is also open to all other women who respect diversity. Age, religion, ethnic and cultural background, sexuality: every woman is unique and has the right to be proud of who she is!
In this online workshop, the women of Mil Colores will guide you to become aware of your own diversity. We will make use of 19 so called 'diversity cards' which show our kaleidoscopic, multiple identity and are used to retrieve and share stories, to make the complexity and possibilities of who we are tangible and visible.
The workshop consists of a short introductory round, after which the diversity cards are explained and you choose the identity cards that most appeal to you. Next we will discuss your choices and what they mean to you in small groups (break-out rooms). After a plenary sharing of the insights and inspiration gained, you will (hopefully) leave the Zoom as a proud woman!
Please note! This program is for LBTI women only! Up to 25 people can participate, pre-registration is necessary.