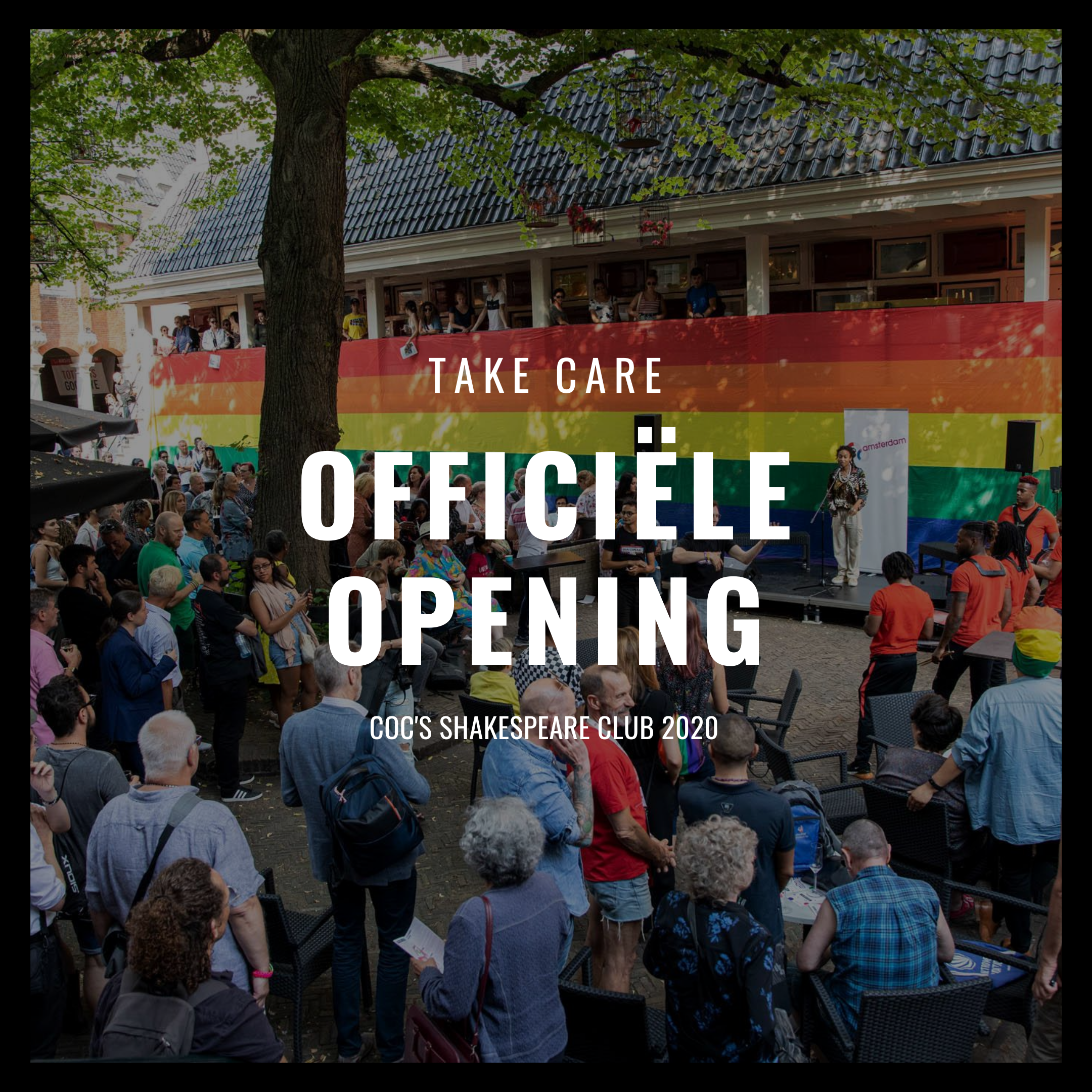 Opening program COC's Shakespeare Club – Take Care
Spoken language: Dutch and partly in English
On Monday 27 July at 4 PM we will kick-off the fifth edition of COC's Shakespeare Club with a substantive program by JNM, the Naked MC. We will start with a word of welcome by Naomie Pieter (performance artist, activist and board member COC Amsterdam e.o.), two panel discussions, a brief history of Shakespeare Club and a performance by Mavi Veloso. The program can be followed online via a livestream and will be held partly in Dutch, partly in English. For the complete line-up, read further.
A warm welcome by Naomie Pieter, boardmember COC Amsterdam e.o.
Short film about Shakespeare Club, a brief history
Panel discussion: the power of queer communities
A discussion about the importance of (smaller) self-help and support groups, about 'chosen' family, about vulnerability, about caring for each other and the strength of being a community.
With Alex Bakker, Lionel Jokoe and Sampa Tumaliuan Westerlaken.
Performance Mavi Veloso
Panel discussion: the visibility of queer cultures and activism in museums
A discussion about the responsibility of cultural institutions. Can they can contribute to a fairer, more social society? How do we avoid white- or pinkwashing? Are the queer cultures sufficiently visible even after the Pride? We invite our panel members to come up with three recommendations for change that we can apply immediately.
With Margriet Schavemaker, Naomie Pieter, Eliza Steinbock en Gijs Stork
A shout out: the official opening of Shakespeare Club 2020