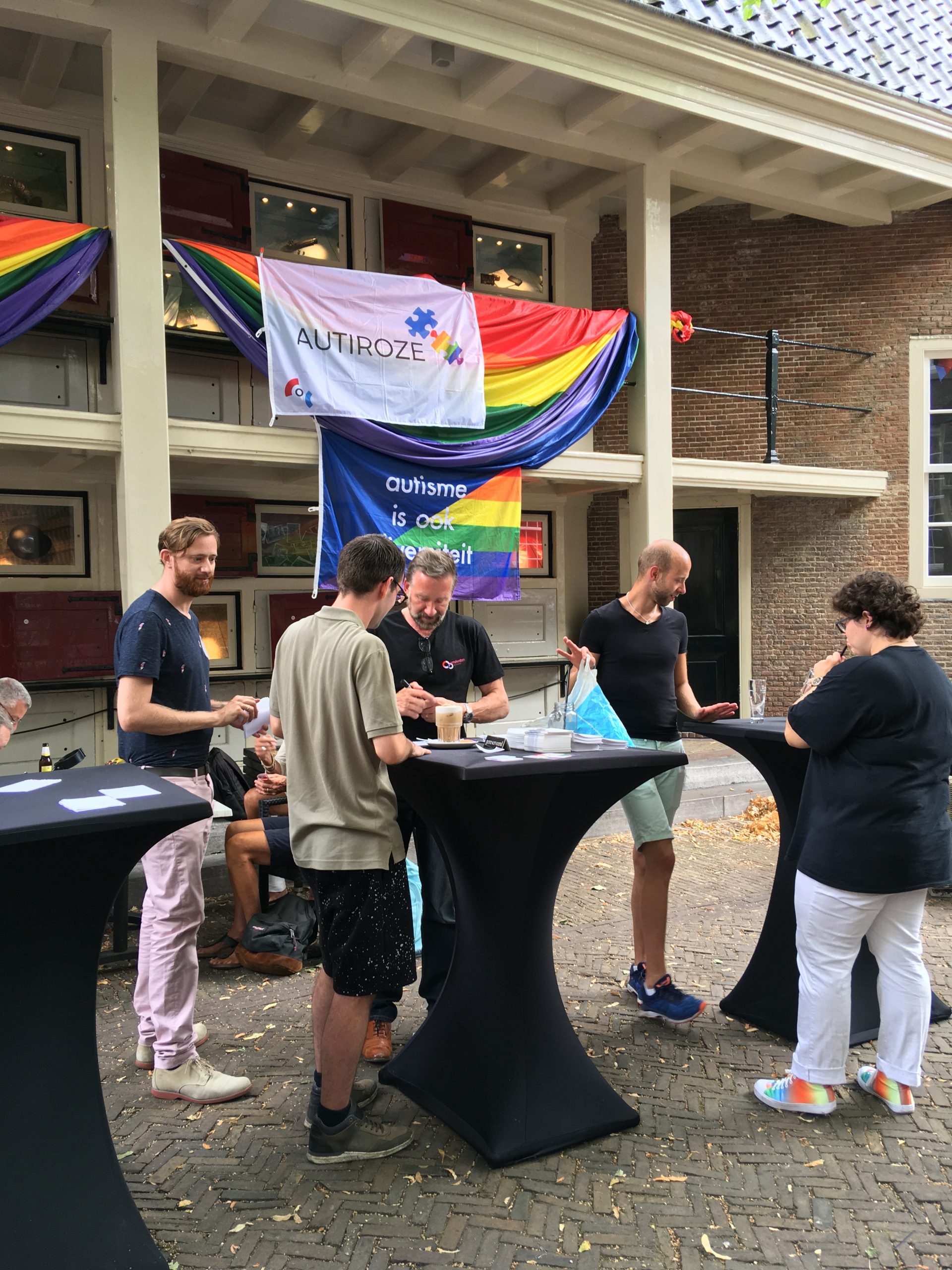 From AutiRoze with love: Flirting and dating in the "new normality" (panel discussion)
Spoken language of this program: English
As introduction we'll read an essay by James Finn: Writer, Essayist, Novelist, Queer Activist, former ActUpNY and Queer Nation.
Panelists:
Remon Aukes , volunteer at Autiroze Amsterdam
Vladimir Chorowitch, team member Cocktail COC Amsterdam
Dirkjan van Dijk, member Wereldcafe COC Amsterdam
Pavel Chirhin, newcomer, member Cocktail COC Amsterdam
Almost needless to say: Social norms and social networks have changed almost worldwide since the outbreak of the new coronavirus. But how does these changes affect the various parts of the LGBTI+-community, especially when it comes to flirting and dating?
AutiRoze, the first organisation for LGBTI+ autistics in all of Europe, felt the urge to invite all of the LGBTI+ community to discuss this; sometimes seriously, sometimes lightheartedly. We will do so in a panel discussion with representatives of various parts of the LGBTI+ community. There are ample opportunities for live streamers to ask questions and discuss along with the panelists.
So it doesn't matter with which part of the LGBTI+ community you feel most connected to: feel free to join, and take care!
Due to the international and inclusionary character of the event, the main language spoken during this event will be English.
Want to join on the courtyard of Amsterdam Museum? Please do so on your own risk, where a mask and always respect the 1,5 meter rule!
Follow the program via one of these livestream links:
the website
the Shakespeare Club-page
the COC's Shakespeare Club-event
or, via the YouTube-channel of COC's Shakespeare Club