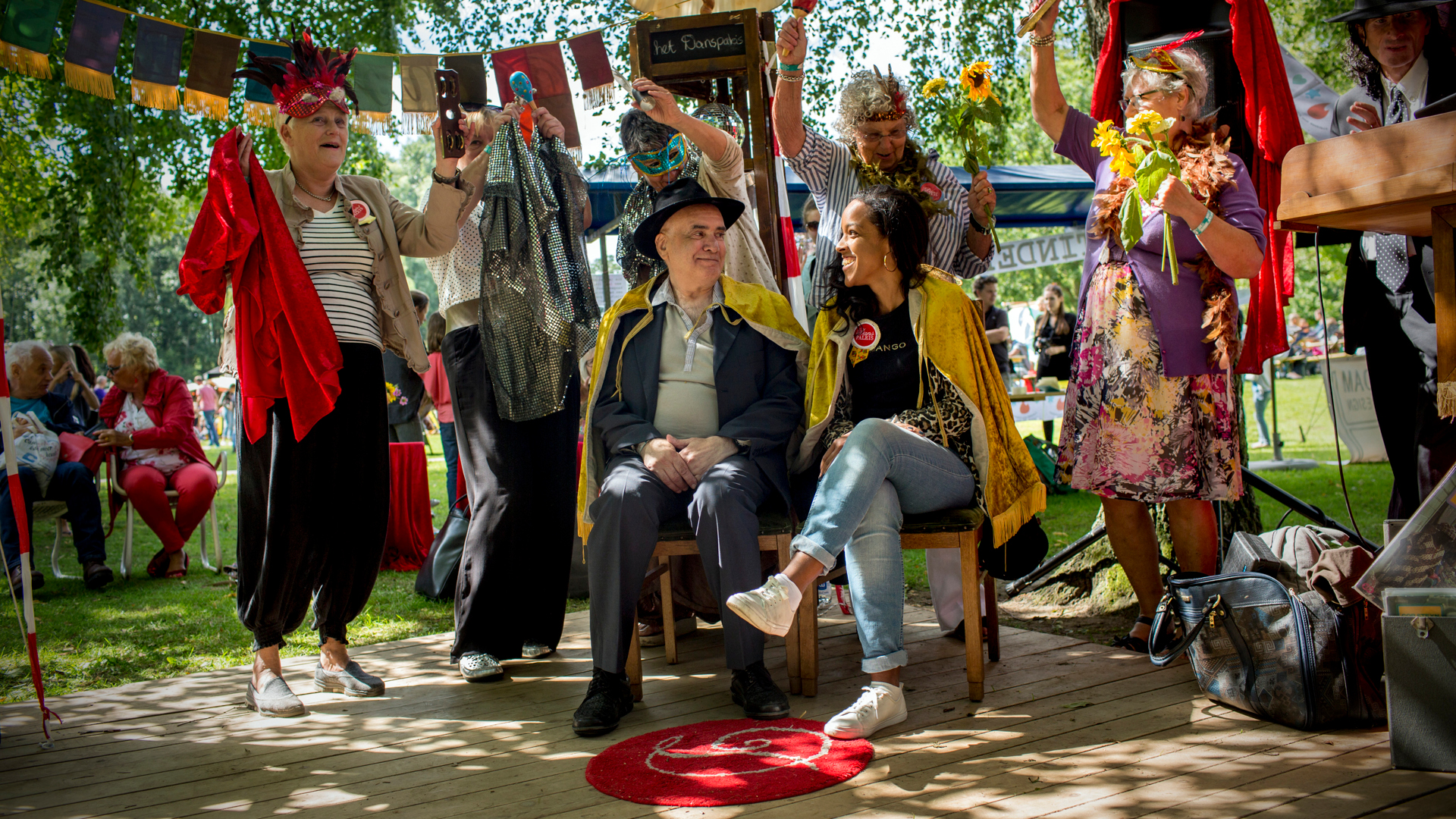 Het Roze Danspaleis
Keep dancing! Dancing gives you a mental boost, dancing is good for you. Due to corona, many elderly people have had a lonely time. That's why we are happy to host Het Roze Danspaleis (The Pink Dance Palace) during Shakespeare Club in the courtyard of Amsterdam Museum.
The courtyard will be open for public during the day, but you can follow this program via livestream too, dial in with a request number and hopefully enjoy dancing at home!
Het Roze Danspaleis is a theatrical mini-event with a special focus at elder LGBTQI+. With a passionate DJ, a mobile disco unit, festive decoration, hosts and hostesses it will be a party to remember! Het Roze Danspaleis is an initiative of Het Danspaleis, an organization that with dance and music aims at keeping all elderly people in the Netherlands vital and inclusive.
Follow the program via one of these livestream links:
the website
the Shakespeare Club-page
the COC's Shakespeare Club-event
or, via the YouTube-channel of COC's Shakespeare Club