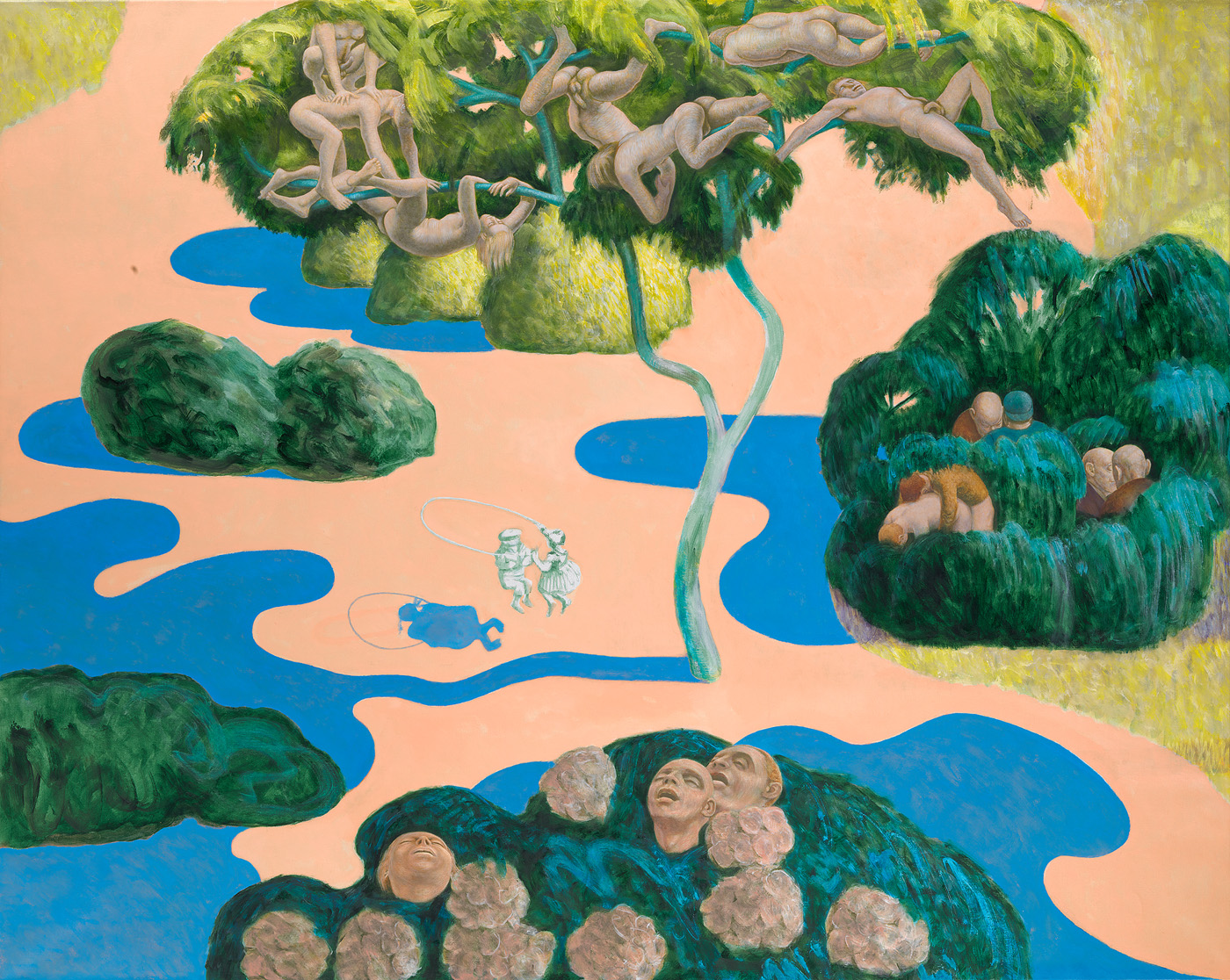 Slowwatching: Rosarium (Herman Gordijn's Amsterdam)
We go into Zen mode for forty minutes and zoom in on one work of art: a part of Herman Gordijn's Amsterdam. One part is a large triptych (six parts) that consists of Vondelpark, Dam Square and the Canals. No traditional cityscapes, but grotesque and mysterious scenes. During this special, informal and above all interactive Zoom session, we will jointly look at the Vondelpark. We will see the Rosarium in the park: one of the most famous cruising areas in the city.
During the session you can freely share your associations and thoughts about this painting via chat. All possible subjects and perspectives are welcome, from color palette and composition, to the beauty of bodies, nudity and sex positivity. We encourage the mixing of memories, fantasy and reality.
Amsterdam Museum will share background information about the artist, his connection with the history of the COC, the Shakespeare Club and cruising in Amsterdam.
Herman Gordijn (1932 – 2017) became famous for his monumental commission portraits, such as those of Queen Beatrix. His paintings are characterized by a lyrical realism that can evoke intense emotions. The oeuvre occupies a special place in the Dutch art world. More information about Gordijn can be found on the website of the Amsterdam Museum.
Quickly register for this unique Zoom session and stay up to date about the when and how!