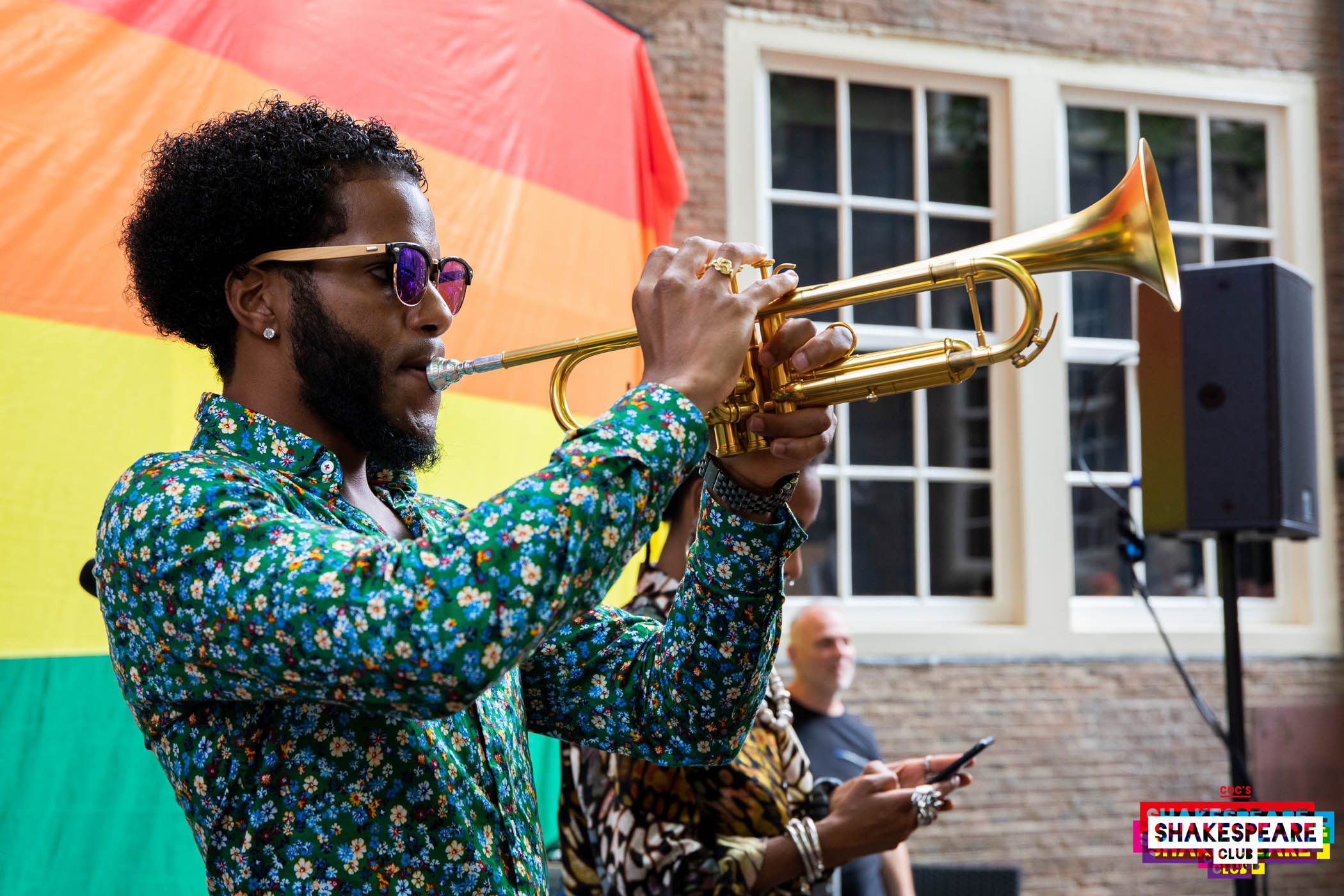 Best of COC's Shakespeare Club: All that glitters is not gold
This program will be in English.
With the title 'All that glitters is not gold', a phrase best known from one of Shakespeare's plays, we are happy to present a program co-created together with Caribbean Queer Salon and Cocktail Events. We've hosted these communities at COC's Shakespeare Club on several occasions in previous years, and so we are happy to welcome them again and create the opportunity to exchange ideas and visions in a safe(r) space.
Pride is not a party but a necessity, so we talk about the importance of extended family, look beyond the glitter and name what is of value and should be protected or should be changed in our society. We meet in the courtyard of the Amsterdam Museum where the Golden Coach, a controversial vehicle which also gives us plenty to talk about. is our background.
The program: The evening will kick off with a performance by the Amsterdam Gay Men's Chorus, an international group of singers and dancers of over 15 different nationalities, and all kinds of ages and backgrounds. "We know from experience that all that glitters is not gold. We tell our stories through song and dance, golden oldies and today's hits, in a celebration of who we are, without shunning major themes like homophobia, racism and identity."
The initiative known as Caribbean Queer Salon is born out of a need. This need is a space where Queer people from the English speaking Caribbean can talk openly and honestly about issues that affect them. During a live interview, Ashily Dior and founder Timothy Aarons will discuss the status of queer Caribbean migrants in the Netherlands.
The LGBTQ+ newcomers to the Netherlands who are members of COC Amsterdam's Cocktail Events will showcase their creativity and present their views, thoughts and feelings about queerness as people now living abroad after fleeing home. They will share on what they expected about the Netherlands, what they actually experienced and how life is presently.
The evening's closing performance is to be announced.
Practical information: Due to the current COVID-regulations and the limited capacity of the venue, this activity is invitation only for the communities of the co-organizing parties. However, because of the relevance of the topics discussed during this event, we have asked the Transketeers to create an aftermovie with highlights of the evening (launch date to be announced).
Food for thought should be accompanied by food for the body, which is why we've asked DMemories Events to provide the catering for the evening.
Best of COC's Shakespeare Club: All that glitters is not gold
Thursday 5th of August
19.00 – 21.00 hour
Participation free of charge – invitation only
The program will be in English
Location: Amsterdam Museum, entrance Sint Luciensteeg 27