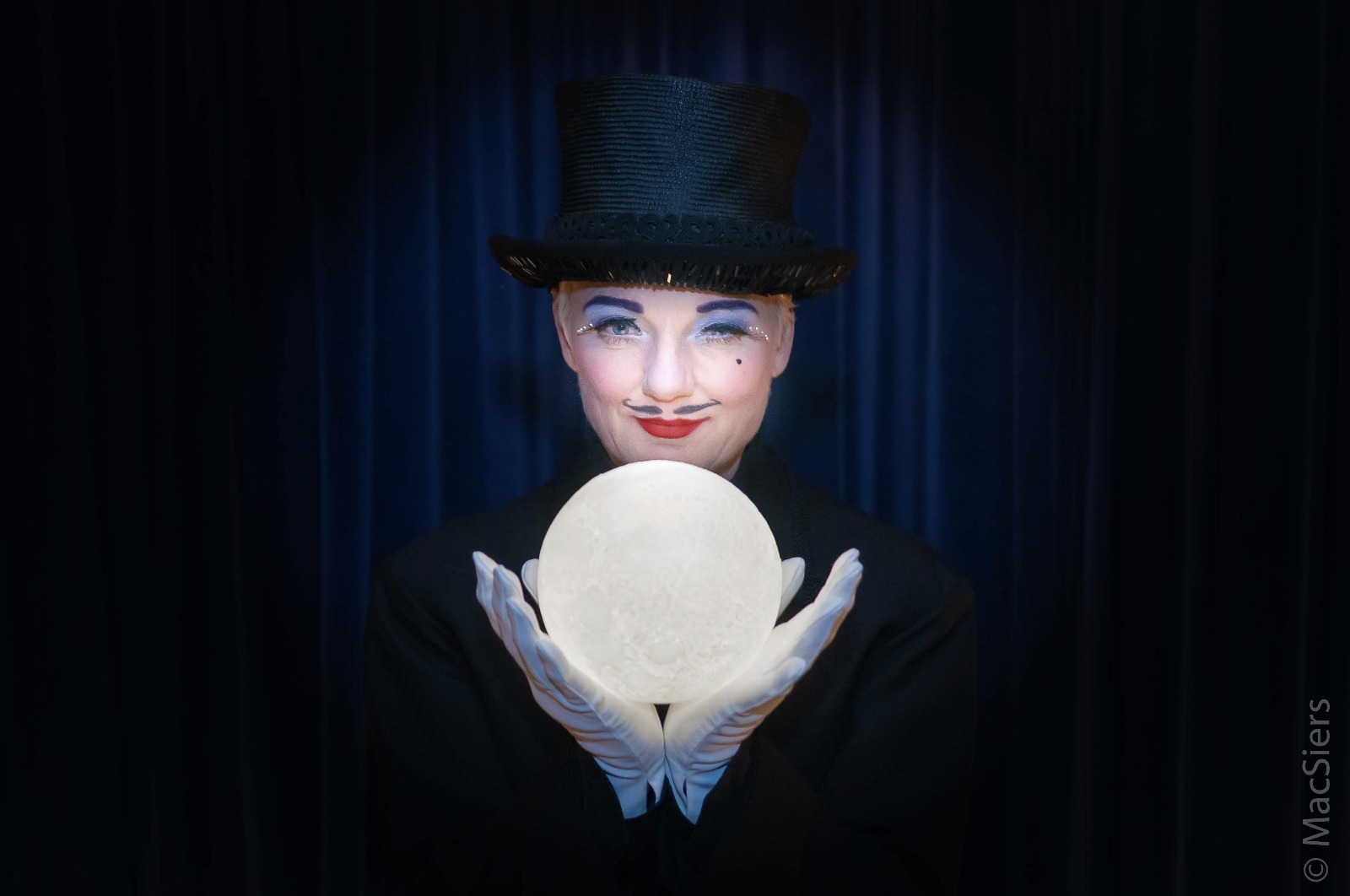 Taking Care of our Queer History – Virtual Tour through the Amsterdam Museum door Luna Lunettes
Voertaal: Nederlands
(Video premiere)
Tijdens COC's Shakespeare Club kun je deelnemen aan drie virtuele rondleidingen door het Amsterdam Museum. Onze speciale rondleiders Xiarella Lewis, Richard Keldoulis en Luna Lunettes delen hun persoonlijke keuzes uit de collectie van het museum en vertellen over het belang van het waarborgen van de queer-geschiedenis van de stad en van de diversiteit aan verhalen.
Op 30 juli is Luna Lunettes je gids. Zij is een theatrale MC en verhalenverteller, het alter ego van Carolien Steenkamp-Faaij en werd zeven jaar geleden geboren toen die voor het eerst een hoge hoed opzette. Anno 2020 is Luna de moeder van het Luna Lunettes' Variété, een wisselend gezelschap van muzikale artiesten uit de regenboog- en queer community. Hooggehakt en met snor neemt Luna je mee tijdens deze online tour door het museum en vertelt aan de hand van kunstwerken en herinneringen over het maken van keuzes, hokjes(denken) en gender. Met een persoonlijke knipoog én een serieuze ondertoon, want vrijheid blijft een voortdurend proces.
If you are interested in more lgbtqi+ perspective tours keep an eye on the New Narratives tours in the Amsterdam Museum click here.
Live streams en video's zijn beschikbaar via:
de website
de Shakespeare Club-pagina
het COC's Shakespeare Club-evenement
of, via het YouTube-kanaal van COC's Shakespeare Club